Are you called to serve Christ as a Franciscan?
​Then serve.

The Order of Servant Franciscans (OSF) is an open, inclusive, ecumenical, and theologically progressive Franciscan Third Order within the Anglican-catholic tradition. We embrace all people, all faiths, and all denominations with the Love that is God.

Your calling to serve Christ by serving others can be realized within the OSF. We seek to learn from and emulate the charismatic lives of Saints Francis and Claire, as they energetically and radically served humanity. Claire and Francis were in love with Jesus and the "Christ" (anointing) that He emulated and demonstrated for us all. Francis and Claire help us walk this path of love for all people and all of creation through their heritage of example and writings.

Follow Christ, walk with Francis and Claire -
we invite you to join us!

OSF
Ordo Servitores Franciscani
(saecularis)

The Franciscans of our Order are enjoined to be ministers of the message of reconciliation to all of God's creation (II Corinthians 5:18-19). Our Franciscan mission lies deeply rooted in the fact that the Lord's Table, and all of the sacraments of the universal (catholic) church, are in fact His - not ours. As His servants, we are to "see to it that no one fails to obtain the grace of God" (Hebrews 12:15, ESV), especially through sacramental ministry!

​While we consider ourselves to be in Fraternal relationship with the global Franciscan Family, the OSF

(Ordo Servitores Franciscani)

is a canonically established and Franciscan Tertiary Order independent of any other Order, and not to be confused with any other Order of either similar name or the use of similar nominals.
Powered by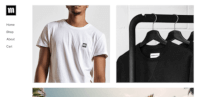 Create your own unique website with customizable templates.