Romans 15:7
Welcome one another, therefore, just as Christ has welcomed you, for the glory of God.
The word that the Lord speaks to us this second Sunday in Advent is laden with meaning, application, and challenge. The meaning, on the surface, may seem to be clear enough. We are to welcome one another. However, it goes much deeper than that, especially in terms of application and challenge. We must consider the "welcome" proffered to us by Christ Himself. How much has Christ loved me? How much has Christ forgiven me? How much grace has Christ bestowed upon me? You get the idea, I'm sure. Do we, then, offer that depth of welcome to all others? Whom do we outright exclude? Whom do we simply and casually ignore? What circumstances do we conveniently allow to exists that preclude us from welcoming others, just as Christ welcomed us? Finally, when Christ welcomes us, there is glory given to God. So too, when we welcome all others just as Christ welcomes us, glory is given to God. This second week of Advent, may we practice the grace of glorious welcome.
Peace to your heart,
+Ken, OSF
Powered by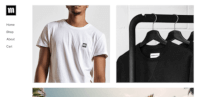 Create your own unique website with customizable templates.