How can we help someone today?

​First, we must be receptive to the movement of the Spirit in our hearts. We must both pay attention to, and heed, that "still small voice" that speaks to our inner hearts. Some of the things we can do, as the Spirit leads and opens the doors, is to exercise our vocational gifts. For some, that may be taking on the role of pastor, for others, it may be exercising our gift of service and servant-leadership. Others still may help by being a source of confident strength, providing encouragement, reaching out to a long-lost friend, or embracing the pain of another soul crossing our path.
Psalm 25:4-5.
Pace e Bene,
+Ken, OSF
Powered by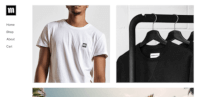 Create your own unique website with customizable templates.