The ICCC is devoted to the work of the "Community Church Movement". This special calling requires exceptional devotion to serving others within neighborhoods, large and small, across all cities and towns we happen to live in. We must rely on God for the strength to serve others locally, within our own communities. It is there that the joys and challenges of life, the needs, celebrations, ills, and triumphs all occur. Our unity with the ICCC is just one more demonstration of our commitment to community and unity; to "comm-unity".
What will the Lord inspire me to do today that demonstrates my unity with my community?
Powered by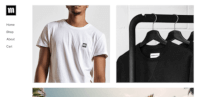 Create your own unique website with customizable templates.